Proudly Serving Dry Organic Carpet Cleaning in Salt Lake City, West Jordan, and Sandy Utah!
Carpet Cleaning Services | Salt Lake City Utah
THE GREEN SOLUTIONS PROCESS:
Step 1 – Walk-through: First Green Solutions Carpet Cleaning will walk through the areas to be cleaned, identify any problem areas such as heavy soiling, pet odors, stains, or damaged carpet in need of repair. If necessary, we'll talk with you about what can be done to address these issues.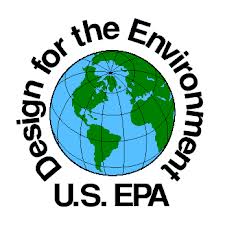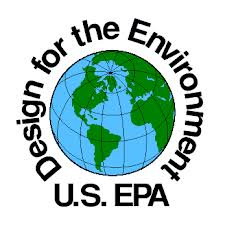 Step 2 – Move Furniture: Green Solutions Carpet Cleaning will move the light movable furniture before beginning the cleaning process. Please note, we follow industry safety standards when furniture moving is provided. All furniture is moved with the exception of heavy, breakable items including china cabinets, pianos, bookcases full of books, beds, large dining tables, dressers or any electronic equipment including TV's, VCR's, stereos or computers. Green Solutions Carpet Cleaning is not responsible for damages for fragile items nor moved before cleaning.
Step 3 – Vacuum: Using commercial grade vacuums Green Solutions Carpet Cleaning will deep vacuum and pile lift exposed carpets, to remove the loose soiling that may have occurred between cleanings.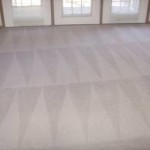 Step 4 – Prep: Using our "Green Certified" Pre-Spotter, we pre-treat all surface spots and stains before we begin cleaning to ensure the best chance of removing tougher stains and high traffic soiling. If the  Green Solutions Carpet Cleaning carpet cleaning technician finds anything that requires a more extensive method of removal, they will let you know and discuss with you the process needed. A good example would be if there were a large ink stain, wine stain, or pet stain that might require more extensive corrective processes.
Step 5 – Cleaning: Dry Zone carpet cleaning compound is applied and rotated through the carpet with special equipment using soft counter rotating brushes. Our Dry Zone carpet cleaning compound dissolves, absorbs and traps soil, spots, stains and odors as it cleans. The compound is then extracted with our special dry carpet extractor equipment.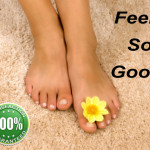 Step 6 – Final Grooming: We use a professional carpet grooming tool for raising the carpet pile and bringing back the fresh fluff, just like new look. Carpet grooming will extend the life of your carpet. It is a "must" process for proper carpet maintenance. Carpets need to be cleaned every 6-12 months, based on traffic volume and or pets and small children. Using the Green Solutions Dry Carpet Cleaning Method you can add years of life to your carpets VS. traditional steam cleaning methods.
The Green Solution

VS.

The Wet Problem

…..
We use the Greenest Certified Products on the Planet!
Our system reduces pet, human dander and allergens up to 85% (with just 1 cleaning)!
We use 98% Less Water, Saving Almost 200 gallons per job daily!
We have no contaminated waste water to dump into our local water system! 
Our products improve the indoor air quality of your home and office (up to 85%)!
Our products can out clean traditional truck mounted systems using 98% less water!
Our process will not create mold or mildew inside your home!
The Dry system we use will not destroy the latex glue backing of your carpets!
Using a Dry Carpet Cleaning System will extend the life of your carpets up to 7 years (vs. wet truck systems)!
Spots and Stain Do Not Re-appear using our dry system!
At Green Solutions We Guarantees All Our Work 100%!
Our All-Inclusive 6-Step Service is backed by our 30 Day Clean Carpet Guarantee!
If your not completely satisfied with the results of your cleaning, we will return no questions asked and re-clean or re-touch up any area you feel needs attention. It's that simple!
 Environmental Carpet Cleaning Facts | Carpet Cleaning Salt Lake
According to industry standards, there's over 200 billion square feet of carpet in the U.S alone. If you were to clean all of this carpet with our dry, organic, carpet cleaning system you would save nine billion, seven hundred and seventy million gallons of water. With that amount of water you can fill a hundred and ninety five million standard bath tubs or you can flush a toilet more than six billion times. You could sustain over 53 million people for a year or six hundred and seventy thousand people for their whole lifetime. I think these numbers are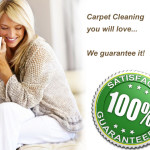 considerable, and definitely something we should be looking at as our water supply diminishes at such a rapid rate. Water is one of our most precious resources and without it nothing exists. We have long felt a sense of urgency to correct the problem. An important point that is often overlooked when you use hot water extraction or steam carpet cleaning, is the large amounts of water that burden our sewers as well as the local Utah water treatment plants. As the water that's left behind in the carpet evaporates, it causes humidity in buildings forcing air conditioners and dehumidifiers to run harder and longer wasting more energy.
What is the solution for a better carpet cleaning system?
Green Solutions Carpet Cleaning's unique, dry, organic, carpet cleaning system uses 97 percent less water than any other truck mounted process out there. Our dry extraction carpet cleaning services in Salt Lake City uses physical                      agitation, cutting edge green carpet cleaning technology and chemistry as opposed to just relying on simple hot water pressure. Green Solutions Carpet Cleaning's system intelligently controls the amount of moisture that is used. True dry extraction carpet cleaning systems permanently remove deep down soil, cleaning deeper and more thorough than any other carpet cleaning product on the earth. Unlike our competitors, Green Solutions Carpet Cleaning process does not remove any of the protective coating from your carpet. The carpets stay cleaner longer because our process causes zero damage. We look forward to being of service to you and your family, we are sure that Green Solutions Carpet Cleaning in Salt Lake City's quality professional services will have you loving your carpets again. We guarantee it!
 Green Solutions Carpet Cleaning in West Jordan proudly offers the Dry Carpet Cleaning in Salt Lake, Sandy and West Jordan Utah.